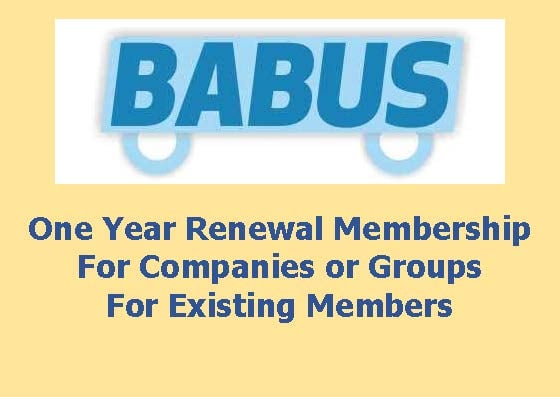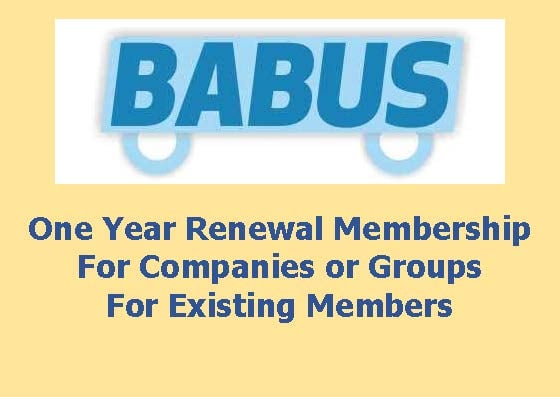 Renewal BABUS Membership - Companies or Groups - for one year to 31st March 2020
£12.00
One Group or Corporate Membership. Valid for one parish council, local authority, bus operator, voluntary group, or any membership other than Individual or Family. One person name will be added to the list of members.
By default you will be sent a Paper Newsletter, plus an Electronic Newsletter slightly beforehand, unless you say otherwise!
You can add an extra donation, if you so wish!